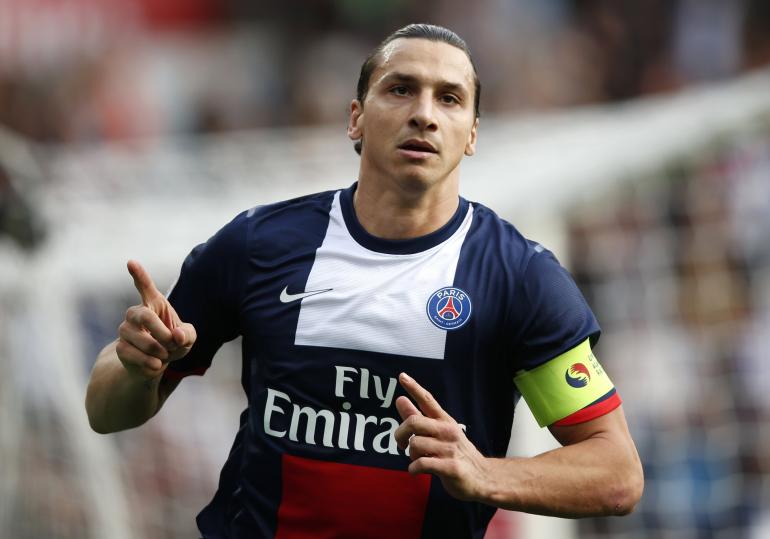 While Swedish striker Zlatan Ibrahimovic may have polarised opinion throughout his career, few can argue with the pedigree of clubs that he has represented. With a resume that includes successful stints at Inter Milan, Barcelona and now French champions Paris St. Germain, the man known simply as 'Zlatan' has amassed an array of winners' medals and an enduring reputation for moments of individual brilliance. While his perceived arrogance and occasional lack of work rate may detract slightly from his appeal, there is no doubt that both PSG and the Swedish national team have come to rely on his extraordinary ability.
Both teams are being forced to do without the talismanic frontman at present, however, as he remains side-lined with a seemingly innocuous heel injury incurred during the home league clash with Olympique Lyonnais at the beginning of the season. Having initially been ruled out for a couple of weeks, it appears as though the severity of the injury has been underestimated and experts are predicting that Ibrahimovic may miss many more key games in the coming weeks. While the French newspaper Le Parisien claims that he is highly unlikely to require surgery, he is expected to be unavailable for clashes with Bordeaux, Lorient and APOEL in the UEFA Champions League.
If his injury persists, Ibrahimovic may also miss the top of the table league clash with leaders Olympique Marseille and Sweden's crucial European Championship qualifier with Montenegro. This may have a devastating impact on both PSG and Sweden, with the former seven points off the pace in the French League and the latter having collected just five points from their first three qualifying matches. With Uruguayan striker Edinson Cavani now controversially suspended for PSG and Sweden lacking a world class striking alternative, both teams will be praying that their frontman makes a quick and total recovery.
Both PSG and Sweden have struggled noticeably without Ibrahimovic's presence up front, and this should come as no surprise given his pedigree and experience as an international forward. PSG look particularly lightweight in Europe without Ibrahimovic leading the line, and this is confirmed by the Freebets Champions League infographicwhich suggests that the Swede is the clubs best performing player in the competition. With his absence likely to extend beyond the next two weeks and well into November, however, both club and country will need to find a viable alternative if they are to achieve their short-term goals.