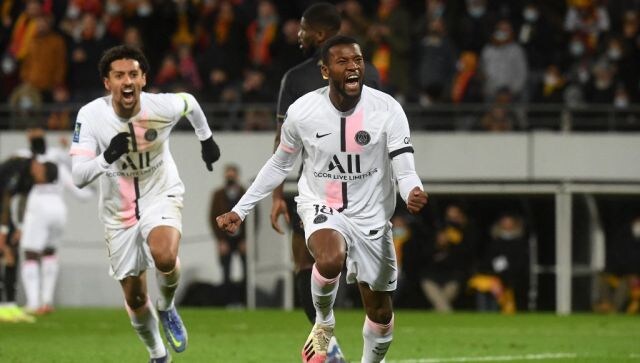 Photo: AFP
In the last few moments of the match, Paris Saint Germain footballers escaped defeat on the road to Lens in the 17th round of the French Ligue 1. The duel ended with the result 1-1.
PSG opened the match better, as Golden Ball winner Lionel Messi hit the post in the 18th minute. In continuation of the first half, the Les Rouge-et-Bleu had several great opportunities. Mauro Icardi and Angel Di Maria threatened, but the goalkeeper of Lens defended each shot brilliantly. The first half ended without any goals being scored.
The 2nd half witnessed an excellent game from the home side. It was in the 62nd minute when Lionel Messi was lying on the field, and as the game wasn't interrupted, Seko Fofana scored fantastically from distance to take put Lens in the lead. Of course, the Parisians sent fierce protests because the referee did not interrupt the game.
The sequel brought a lot of space for the Lance players who were able to cement their triumph on several occasions. David Costa struck a 30 meter free kick home 69 minutes into the post. The second goal for the home team could have also been scored by Florian Sotoca at the end of the match, but he shot wide.
When it seemed that the match would end with the victory of the home team, Georginio Wijnaldum used Messi's interception and scored a header for the final 1-1.