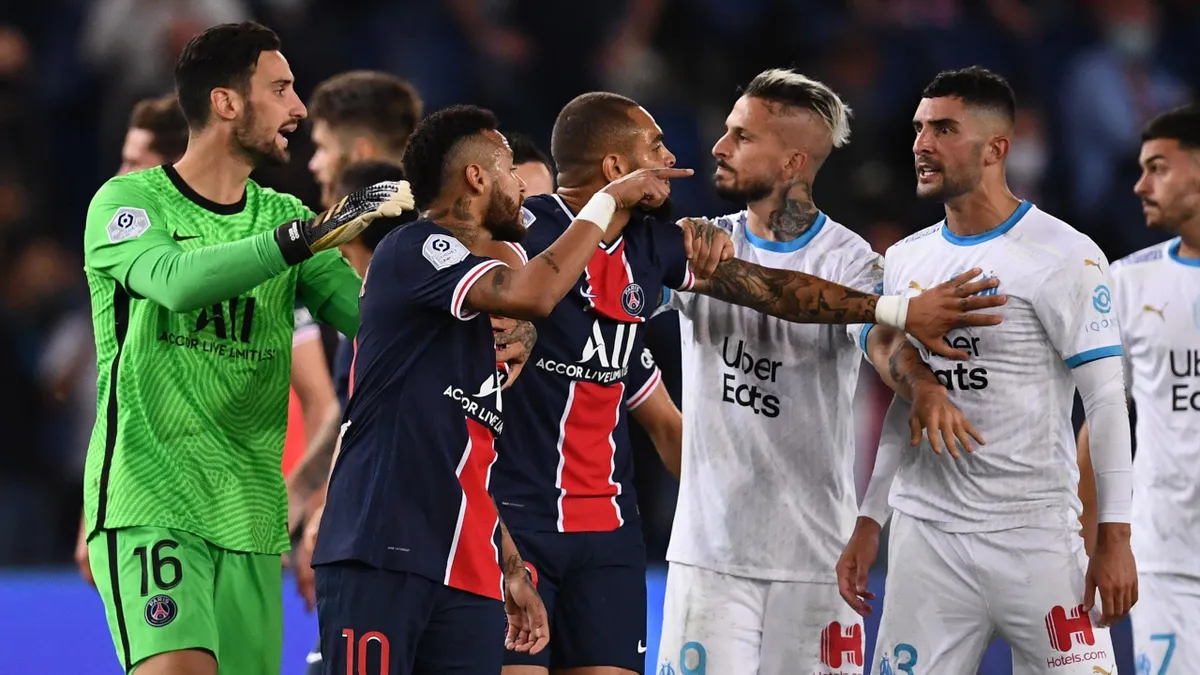 Photo: Getty Images
Marseille and PSG drew 0 – 0 in the 11th round of the French Ligue 1 last night, as the match was marked by unsportsmanlike behavior of the home fans.
From the first minute, Marseille fans caused problems in the stands, shooting at PSG players during the corner kick, but the peak of their rudeness happened in the 72nd minute. PSG played with ten players from the 57th minute after a red card received by Achraf Hakimi, and the Parisians had to rely on the individual qualities of Lionel Messi, Neymar and Kylian Mbappe.
It was in the 72nd minute that Messi started a characteristic solo breakthrough in the counterattack and it seemed that we would watch a well-known situation – the Argentine went to the left, dribbled to the penalty area and beat the goalkeeper. But one fan made sure that didn't happen.
The young man ran into the field at the goal of Marseille and ran all over the field to catch up with Messi and stop the attack that could have resulted in his team receiving a goal. Referee Benoit Bastien stopped the game until the security took the fans off the pitch. He then gave the ball to Messi, but then the defense of Marseille was already set and one of the best opportunities for the Parisians in the game failed.
There is no doubt that Marseille will be penalized for that, but the most important thing for them is that they won a point in the biggest derby of the French championship.